Recommended Resources and Tools
Welcome to the Resources section, which is a list of the tools I strongly recommend for Photographers and Bloggers. I have personally tested every recommendation on this page and am currently using these tools. The tools listed here are useful for my Photography, Digital Post Processing, Blogging and Social Media management. I use them very often.
Before jumping into the awesome tools, here is an important disclosure :
Some of the links below are affiliate links, which means that if you choose to make a purchase, I will earn a commission. The commission comes at no additional cost to you, but helps to keep this website sustainable.
It's also worth noting that almost all resources mentioned on this page are resources that I'm a signed up, paid up and regular user of.
I will add to this list as I come across new resources and tools that I recommend.
Image Organization and Editing Software
Adobe Photoshop and Adobe Lightroom – I use Adobe Lightroom as my go-to Image editing software. Adobe Lightroom helps me to organize the images effectively. Adobe Photoshop I use for more detailed edits. Both tools help me to organize and post process the images effectively. These tools make my workflow productive and save me tons of time. If you love to take pictures, I am sure these tools will help you to fine tune them effectively and will save your time. 
Graphic Designs and Info graphics
Canva and Adobe Express: If you are a Blogger, Social Media Influencer , Photographer, Artist, Commercial artist, Graphic Designer, You-tuber, Content Marketing person or Digital Marketer, Canva or Adobe Express is the best tool you can find. You can make Beautiful and professional Illustrations, Graphic Design and Infographics in no time. Yes it is that simple ! The templates in both the tools are simply awesome and extremely useful for your business. I use it regularly mainly because these tools helps me to make Professional Designs and saves my time. And, it is simple to use. 
Hosting
WP Engine – Best WordPress Hosting Service. They have excellent customer support. WP Engine is easy to use and does not require any coding knowledge. If you are Blogger, Commercial Photographer, Digital Marketer or run an Online Business WP Engine is an excellent Solution. I find it simple to use with Excellent Themes. Also Overall security and features are helpful for online business. If you have many visitors to your website or if you are expecting more visitors in the future , then WP Engine Perfect for you.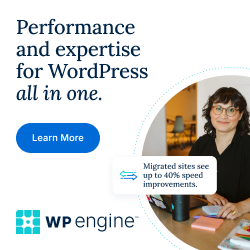 Studiopress Themes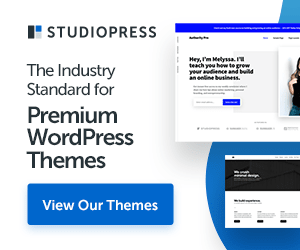 Monitor Calibration
Datacolor SpyderX Monitor Calibration is great tool for Monitor Color Calibration as you are post processing the Images. I find the performance to be consistent and Accurate.
Error free and Professional Writing
Grammarly – Grammarly helps me to write error free articles. This professional tool finds and corrects grammatical mistakes from my articles and blog posts. Some of the other useful features are Plagiarism check, Grammar and punctuation checks, Correct sentences and Spell Checks. Grammarly is easy to use and very Intuitive software. If you are a Blogger, Writer, Student, Copywriter, Social Media influencer, Digital Marketer or a Professional- Then Grammarly will help you for mistake free and Sophisticated writing.
Social Media Planning and scheduling
Planoly – If you are a Social Media Influencer or Consultant, Digital Marketer, Content Creator or use social media for your business – Planoly is a great tool. Planoly helps in scheduling Social media posts. This tool helped me to automate my Social media posts up to great extent. It also helps to plan your posts and saves tons of time. Planoly tool will help to streamline and optimize your Social media schedule.
JOIN OUR NEWSLETTER AND GET THE BEST ARTICLES ABOUT DIGITAL POST-PROCESSING AND PHOTOGRAPHY TECHNIQUES. NO CHARGE. NO SPAM. ONLY LOVE.